2019亚太生物医药合作峰会
Bio Partnering APAC 2019
2019年9月24日-25日
Sep.24-25 2019
中国·上海
Shanghai, China

Biotech Showcase Collection--Final Notification of Bio Partnering APAC 2019
2019亚太生物医药合作峰会优质路演公司和项目集锦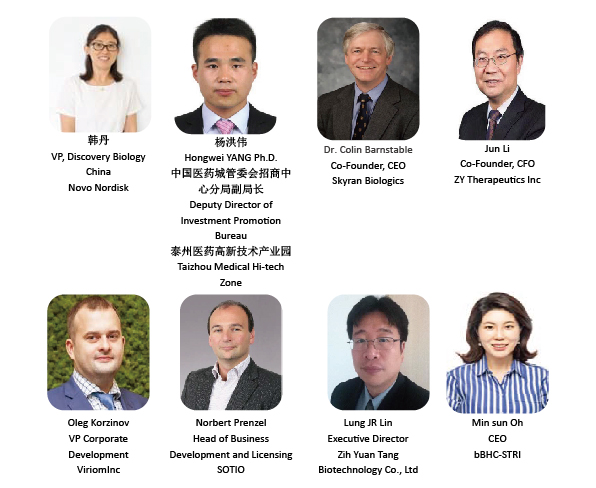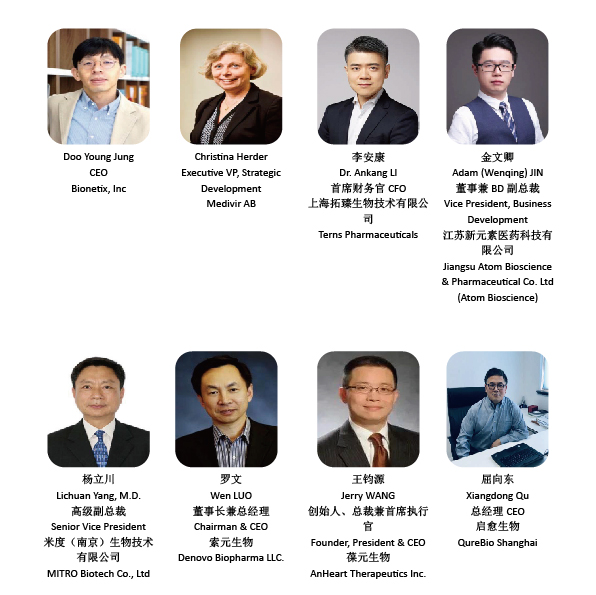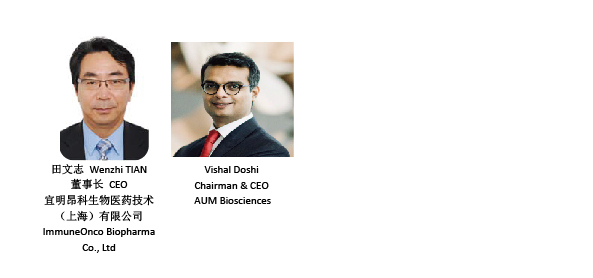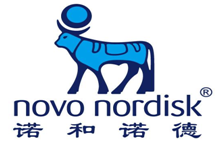 公司简介:诺和诺德是世界领先的生物制药公司,在用于糖尿病治疗的胰岛素开发和生产方面居世界领先地位。诺和诺德总部位于丹麦首都哥本哈根,员工总数30,000人,分布于70个国家,产品销售遍布179个国家。在欧美诺和诺德均建有生产厂。
路演项目:INNOVO: an open innovation program of Novo Nordisk  (INNOVO: 诺和诺德的开放创新项目)
概要:
The talk will introduce Novo Nordisk's open innovation program "INNOVO".  How we want to do drug R&D innovation with external collaboration? What we are looking for? What we can provide to external partners?
讲座将介绍诺和诺德开放创新项目---INNOVO。 介绍诺和诺德如何通过外部合作加速创新型新药研发, 希望寻找什么样的外部合作,以及诺和诺德可以为合作伙伴提供什么。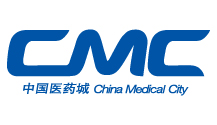 公司简介:中国医药城位于江苏省泰州市,是中国首个国家级医药高新区,由江苏省人民政府和国家部委(科技部、卫健委、中医药管理局、食药监局)共同建设,致力于大健康产业的发展集聚。在过去的十余年,已经吸引大量生物医药企业、医疗器械企业、健康管理企业等在此集聚,其中包括跨国500强制药企业13家(阿斯利康、勃林格殷格翰、雀巢、阿拉宾度制药等),国内知名企业艾美康淮生物、金迪克生物、中崇信诺、亚盛医药、复旦张江、泰康生物等共计1000多家,引进60多家知名大学和医药研发机构,国家高端专家55名,1100多项"国际一流、国内领先"的医药创新成果成功落地申报,中国医药城有幸成为"国家新型疫苗及特异性诊断试剂产业集聚区发展试点"。
Taizhou Medical Hi-tech Industrial Park is a national-level biomedical hi-tech zone, which is jointly constructed by the Jiangsu Provincial People's Government and national ministries (Ministry of Science and Technology, Health and Welfare Committee, Chinese Medicine Authority, Food and Drug Administration) and is dedicated to the development of the bio-industry. In the past years, more than 1000 biopharmaceutical companies have been attracted to gather here, including 13 transnational 500 compulsory drug companies (AstraZeneca, BoehringerIngelheim, Nestle, etc.), domestic famous companies such as Amy Kanghuai Biopharmaceutical (Jiangsu) Co., Ltd., Jiangsu Jindike Biotechnology Co., Ltd.,ZhongchongXinnuo Biotechnology (Taizhou) Co., Ltd. and Warwick (Jiangsu) Biological Pharmaceutical Co., Ltd.. We have introduced 55 experts of the National Thousand Talents Program, and more than 1,100 "internationally-leading and leading domestic" medical innovations have been successfully declared. We are honor to become "national new vaccines and specific diagnostic reagents."
路演项目:专业化园区在生物医药创新发展中的功能与作用Function and Impaction of Specialized Parks in the Innovation and Development of Biomedical Industries

概要:
1 生物医药产业的集聚效应及其区位分布;
2 生物医药发展创新的关键要素;
3 中国医药城的发展历程及主要相关企业的创新发展案例;
4 中国医药城的专业化服务优势,以及从哪些方面帮助生物产业创新发展;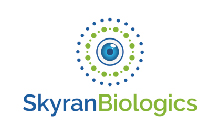 公司简介:With robust animal data demonstrating anti-angiogenic, anti-inflammatory, and neuroprotective properties, an issued US patent, and seed money, Skyran is ready to complete IND-enabling studies.Skyran uses technology generated at the Penn State College of Medicine by Drs. Joyce Tombran-Tink and Colin Barnstable. The company is a participant in the Phase 1 Ventures program of the University City Science Center, which give us access to matching funds, a number of services, and the Philadelphia life sciences entrepreneurial community.
路演项目: Novel drugs to combat eye disease
概要 :
• Skyran Biologics is an early stage company incorporated in the US that is looking to move most of its operations to China. 
• Dr. Ji-Ye Wei (president) is currently working full time in China; Drs. Joyce Tombran-Tink and Colin Barnstable currently spend 3-4 months per year working in Tianjin.
• Skyran Biologics, Inc. has developed a series of eyedrop formulations to treat dry eye, uveitis, diabetic retinopathy, retinopathy of prematurity and glaucoma.
• Dry eye and antibiotic formulations are ready for manufacture.
• The diabetic retinopathy treatment is a first in class drug based on patented peptides.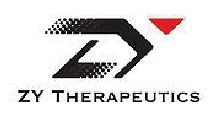 公司简介:ZY TherapeuticsInc is committed to addressing this challenge Located in Research Triangle Park in North Carolina, ZY Therapeutics has an interdisciplinary R&D team and 4,500+ sf lab space right in the heart of thesoutheastbio-hub.
路演项目: Novel Lyophilized Dosage Form of Taxane Formation With Unique Drug Release Profiles
概要:Dr. Li has over 10 years of experience working on nanoparticle drug delivery technology in both academic and industry, such as Emory University, UNC Chapel Hill and Nitto Denko Technical.
Dr Li was a recognized expert in this field. He was the reviewer of NIH SBIR grant and invited reviewer of several international journals in the field of drug delivery.Dr. Li received his B.S and Ph.D from Hunan University.  Dr. Li is the key inventor for the delivery technologies used in ZY Therapeutics Inc.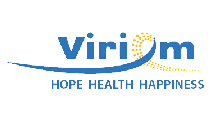 公司简介:Viriom Inc. is a commercial and late-stage biotech company developing novel therapies and prophylactic medicines against HIV-1 and Hepatitis B Virus (HBV). Viriom's pipeline includes: Elpida® (elsulfavirine), the best-in-class NNRTI that obtained first market authorization in 2017; novel fixed doze combination single pill regimens; extended release weekly oral formulations; and long-acting injectable therapy and prophylaxis.
Viriom is also developing a highly potent prodrug of the antiviral tenofovir to treat HIV-1 and Hepatitis B patients. Viriom combines its extended release and long-acting injectable compounds with partners' therapies with curative potential.
Viriom is developing breakthrough medicines that are effective and affordable with the ultimate goal of curing HIV and chronic HBV infections in both developing and developed countries.
Viriom plans to massively invest in development in China and support cooperation with local pharmaceutical manufacturers and distributors.
Viriom是一家商业化、后期生物技术公司,主要开发HIV-1和乙型肝炎病毒的新型治疗和预防药物。公司研发药物储备包括Elpida®(elsulfavirine),同类中最好的非核苷类逆转录酶抑制剂(NNRTI),2017年获得首次上市批准;新型固定剂量组合单片配方、缓释每周口服配方以及长效注射治疗和预防药物。公司还开发用于HIV-1和乙肝患者的抗病毒药物泰诺福韦(专利保护)。公司采用缓释和长效注射化合物组合,具有很高的治疗潜力。
公司致力于开发高效、患者负担得起的突破性药物,以达到治疗发展中国家和发达国家HIV和乙肝感染患者的最终目标。
路演项目: Development and Commercialization of Novel Anti-Infective Moleculs, including HIV and HBV, for Treatment and Prevention
概况:Type of project: HIV Chemical Drug Phrase ⅣWe have been supported by Torrey Pines Investment LLC with 50 million U.S. dollar.
Showcase title:Development and commercialization of novel anti-infective molecules, including HIV and HBV, for treatment and prevention.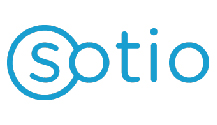 公司简介:SOTIO is an international biotechnology company leading the efforts of the PPF Group, one of the largest investment groups in Central and Eastern Europe, to build a fully integrated mid-sized pharma company specialized in oncology. SOTIO is building its innovative and diversified pipeline through in-house research and development, collaborations with external partners, in-licensing, investments, and M&A.
The most advanced projects in SOTIO's pipeline are based on the proprietary active cellular immunotherapy platform using autologous dendritic cells (DCVAC). SOTIO is testing the DCVAC product candidates in multiple clinical trials across different indications. The VIABLE study, a Phase III global pivotal DCVAC/PCa trial with 1,182 patients with metastatic, castration resistant prostate cancer has been fully recruited and will read out in 2020. Based on two randomized Ph II studies, SOTIO is currently preparing to initiate the VITALIA study, a global, registration-enabling, Phase III clinical trial with DCVAC/OvCa in relapsed platinum-sensitive ovarian cancer patients. The company also recently published positive clinical data from a Phase II clinical trial in Non-small cell lung cancer at the ASCO conference. In comparison to patients treated with chemotherapy, DCVAC/LuCa decreased the risk of death in patients with stage IV NSCLC by 46%.
In China, our affiliate SOTIO Medical Research is collaborating with leading hospitals on clinical projects treating Chinese patients with DCVAC product candidates in prostate cancer, lung cancer and in ovarian cancer. The China development activities are supported by our state-of the art GMP facilities for manufacturing of cell therapies in Beijing.
路演项目: Building an Oncology Specialty Pharma Company
概况: SOTIO recently initiated a Phase I/Ib clinical trial with its interleukin-15 superagonist SO-C101. The study will evaluate the safety and preliminary efficacy of SO-C101 as monotherapy and in combination with pembrolizumab in selected patients with advanced/metastatic solid tumors.SOTIO is also collaborating with NBE-Therapeutics on the development of novel antibody-drug conjugate (ADC) products and with the Lead Discovery Center (LDC) and the Max Planck Society on an oncology program addressing a novel target in tumor metabolism.
Through the PPF Group, SOTIO has also made minority investments into NBE-Therapeutics and Cellestia Biotech.We seek to add to our portfolio innovative therapeutic projects in oncology with a focus on programs that are at advanced preclinical or clinical stage. In addition, for our advanced clinical stage DCVAC program we are looking for development and commercialization partners in China and other territories. SOTIO/PPF considers adding further minority investments in promising oncology companies.
In addition to biotechnology, PPF Group invests in various industries such as banking and financial services, telecommunications, mechanical engineering, insurance, and real estate. PPF's reach spans from Europe across Asia to North America. The Group owns assets worth over EUR 45 billion (as of Dec 31, 2018). For more information about PPF visit the website www.ppf.com.
For more information about SOTIO visit the website www.sotio.com.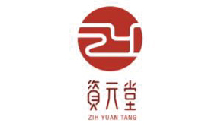 公司简介:資元堂生物科技股份有限公司成立於2005年,專注於小分子藥物的研究發展。研究策略以傳統中草藥物的治療使用經驗為基礎,尋找有效之小分子成分,並建立人工合成技術。現階段已經發展出治療腫瘤、代謝疾病與眼科疾病之有效小分子藥物,業已逐步建立人工合成程序。將於逐步進入臨床前試驗,並尋求相關合作發展。
We, Zih Yuan Tang Co., Ltd, focus on small molecular drugs since 2005. Studying    strategies basing on efficacy of Chinese herbal medicines develop small molecular drugs for therapies. Several active compounds were found for tumors, metabolic disorders, and ophthology. Candidates will be sequentially worked pre-clinical testing, and cooperated with partners.  
路演项目:
口服糖尿病視網膜病變治療藥物GYT-088 / Oral Grug GYT-088 for Diabetic Retinopathy概况:長期糖尿病患者往往衍伸不同器官病變,包含腦部、心臟、腎臟、眼部,甚至周邊神經的病變。第一型糖尿病病患罹病15-20年後,幾乎都會產生視網膜病變。第二型糖尿病患者,約60%的病患產生視網膜病變,其中20%-30%的病患最終失明。GYT-088分離純化自治療退化性黃斑部病變的中草藥,其口服急毒性大於2000 mg/kg。以非增殖性糖尿病視網膜病變(NPDR)非人靈長類動物模型先導測試結果,顯示口服6 mg/kg GYT-088粉劑28天之後,可抑制視網膜病變病徵。在輕度非增殖性糖尿病視網膜病變,GYT-088粉劑更可抑制黃斑部水腫。從劑量倍增試驗與停藥觀察結果,更顯示GYT-088可能透過抑制新生血管,改善糖尿病視網膜病變。GYT-088具有口服治療糖尿病視網膜病變的發展潛力,對於輕度糖尿病視網膜病變病患的接受度高於現有注射治療方式。
Diabetic complications in brain, heart, kidney, eye and peripheral nervous system are from long-term diabetes. Almost of type I diabetic patients get diabetic retinopathy in 15 – 20 years. 60% type II diabetic patients get diabetic retinopathy and, then, 20% - 30% patients blind. GYT-088 is from Chinese medicinal herb for Age-related Macular Degeneration (AMD), and oral acute toxicity is over 2000 mg/kg in mice. The pilot-studying for GYT-088 in NPDR (Non-Proliferation Diabetic Retinopathy) monkey model was show that it inhibited diabetic retinopathy after GYT-088 drug-treating 28 days. In mild NPDR monkey, GYT-088 drug was capable to inhibit diabetic macular edema (DME). Mechanism of action of GYT-088 is proposed that it works anti-angiogenesis by inhibition of cell proliferation, not by directly anti-VEGF. Oral drug GYT-088 shows its high potentials for curing diabetic retinopathy, and is more easier taken by mild NPDR patients than by eye ball injection.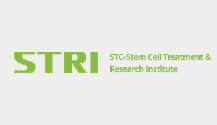 公司简介: STC Stem Cell Treatment & Research Institute (STRI) discovered the newly Elicited Stem Cell without side effects (STC-nEPS) with its very own technology. Free from every side effects visible in iPS (induced Pluripotent Stem Cell) and embryonic stem cell, STC-nEPS is expected to bring the quality of life for mankind into a whole new paradigm.
路演项目: Newly Elicited Pluripotent stem cells without side effects
概况:bBHC is life science company. We world's first developed pluripotent stem cells without side effects which is called nEPS. Also we successfully differentiated nEPS into human pancreatic beta cell, hepatocyte, neurocyte, chondrocyte, osteoblast, kidney cell and T-cell.
bBHC is corporation to develop human tissues and organs.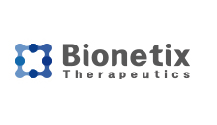 公司简介:Bionetix, Inc. ("Bionetix") is a development stage biotech devoted to the development of innovative small molecule based new drugs. With the aim of providing novel solutions to patients with high unmet medical needs, Bionetix was founded in 2017 and has completed 3 rounds of successful fund-raising campaigns. As a result of the fund-raising, Bionetix has raised about 15M USD until present and developing 2 IND-ready stage candidates (NTX-101, topical glaucoma treatment and NTX-301 oral targeted anti-cancer agent) and other early stage programs.The combination of unique operation system and industrial expertise of Bionetix team enables fast development of the 2 preclinical programs and efficient identification and incubation of novel innovative early stage programs. In 2019, 2 IND applications for bothe NTX-101 and 301 will be submitted and 2 phase I clinical trials are expected in early 2020.
路演项目 :NTX-101, a novel topical glaucoma treatment with direct neuroprotective effects
概况: Normal IOP glaucoma is a severe chronic ocular disease affecting many people in east Asian countries, especially, China, Korea and Japan. In contrast to the primary open angle glaucoma ("POAG") where IOP lowering medications are effectively protecting the optic nerves of patients, optic nerves and other ocular tissues of normal IOP glaucoma patients cannot be protected by simply lowering IOP. Several clinical studies employing various IOP lowering agents has failed to protect the optic nerve damage in normal IOP glaucoma patients and has emphasized the needs for developing direct neuroprotective agent.
NTX-101 is a topically applied 11beta-HSD1 inhibitor which normalized cortisol metabolism in the glaucomatous eye. Excess cortisol in glaucomatous ocular tissue plays several negative roles in normal IOP glaucoma – excess cortisol blocks the activation of neuro/tissue protection mechanism against ischemic damages and exacerbate the damages in glaucomatous eye. By normalizing the local cortisol concentration in the eye, NTX-101 recovers the innate neuro/tissue protection mechanism and directly protects the optic nerve and other tissues from glaucomatous damage. Several animal studies, including non-human primate glaucoma model study show that NTX-101 possesses a good direct neuroprotective effect that exceeds the neuroprotective effects of Alphagan.
Bionetix owns global exclusive rights for NTX-101 and has completed IND-enabling studies for NTX-101. The initial IND submission is scheduled to be in this November and initial phase I clinical trial will be initiated in early 2020. Bionetix is seeking partners interested in NTX-101 and is open for the various collaboration opportunities.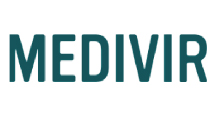 公司简介:Medivir develops innovative drugs with a focus on cancer where the unmet medical needs are high. The company is investing in indication areas where available therapies are limited or missing and there are great opportunities to offer significant improvements to patients. Collaborations and partnerships are important parts of Medivir's business model and the drug development as well as the commercialization is conducted either by Medivir or in partnership. Medivir's share (ticker: MVIR) is listed on Nasdaq Stockholm's Small Cap list. More information about Medivir can be found at www.medivir.com
路演项目:Opportunities with special focus for China in Medivir's broad and robust development pipeline
概况:Medivir has a broad and robust development pipeline with 4 projects in clinical phase and one project with the candidate drug selected. All but one project is within oncology, whereas the other is in osteoarthritis. The focus of the presentation will be the most interest for the Chinese market:
1) MIV-818 is a liver-targeted nucleotide aimed for treatment of Hepatic Cell Carcinoma and other liver cancers currently in phase 1. Medivir aims to take MIV-818 through development and approval in US/EU and is looking for a collaboration partner for development in Asia.
2) MIV-711 is a cathepsin-K inhibitor for the treatment of osteoarthritis (OA) that have completed phase 2 and is ready to initiate phase 3. It has the potential to be the first Disease-Modifying Agent in OA. Medivir is looking for a global partner who wil develop and commercialize MIV-711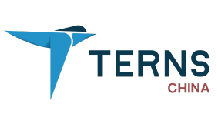 公司简介:拓臻生物成立于2017年,是一家临床阶段的全球创新药企业,在中国上海和美国旧金山湾区均设有研发中心。拓臻的使命是将创新疗法引入中国。专注于慢性肝病(非酒精性脂肪性肝炎/NASH,肝纤维化和肝癌)创新药物开发。已建起一系列高质量,多样的产品管线、雄厚的中国和全球临床开发实力。有多个具有互补作用机理的产品以支持组合疗法开发。与礼来和Genfit建立全球合作伙伴关系。2017年完成A轮3000万美元,2018年完成B轮8000万美元融资。
路演项目:Terns – An Emerging Global Leader in the Development of Molecularly-Ttargeted Drugs and Combination Therapies to Treat Liver Disease and Liver cancer.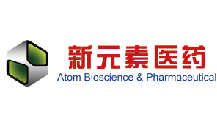 公司简介:江苏新元素医药科技有限公司创办于2012年,主要从事代谢类疾病和抗癌类创新药物研发,公司核心团队人员主要来自美国,包括公司CEO、CMO、临床执行高级总监及商务拓展副总裁等,以及国内资深研究人员。他们具有广泛的创新药物的研发经验。全国知名投资机构凯泰资本、优选资本及中钰资本等完成对本公司数千万人民币的A轮及A+轮投资。
本公司已申请发明专利21项。
Jiangsu Atom Bioscience & Pharmaceutical Co. Ltd. (Atom Bioscience) was founded in 2012 in China. The executive team is primarily from the US and has extensive experience in the pharmaceutical industry. Atom Bioscience has completed series A and A+ financing and has begun round B seeking $23 million to support two phase 2 clinical trials in gout and pre-clinical pipelines from NASH and anti-gastric cancer.
路演项目:具有全球商业价值的痛风和其它创新药物的研发Development of A Potent and Safe Gout Drug ABP-671 and Other Programs概况:新元素医药拥有多种项目组合,其中拥有全球自主知识产权的抗痛风创新药ABP-671(促尿酸排泄药物)已在美国开展1期临床试验。痛风由长期高尿酸血症所引起,全球痛风患者超过5500万,现有药物有十分严重的毒副作用,全球痛风市场存在着巨大的、未满足的临床需求。ABP-671临床前研究显示,该药在动物体内促尿酸排泄效果远远优于已上市的同类产品,且未有肝脏、肾脏、胃肠道和心血管等毒副作用,成药性良好。ABP-671现于美国开展1期临床研究,临床数据显示,ABP-671在0.1 mg单剂量给药即出现药效,0.5 mg单剂量给药可显著降低受试者血尿酸水平,血尿酸下降平均比率达32.7%,而在其它高剂量组单次给药,最大下降比率有83%,远优于现有抗痛风药物,且该药物拥有良好的人体PK参数。该药可能克服目前痛风药物面临的毒性大、患者无法长期服用的弊病,有望进入国际、国内市场,为广大痛风患者长期用药带来福音。公司其他在研的管线产品,如适用于三类癌症first-in-class抗癌药物和治疗非酒精性脂肪肝(NASH)的创新药也将在近期进入临床前或临床研究。新元素医药计划在2021年在美国或是香港IPO。
Currently, our candidate ABP-671, an URAT1 inhibitor, is under Phase 1b trials for treatment of gout and uncontrolled gout in the US. There are over 40 million gout patients worldwide. However, the current medications for gout do not meet this market due to the severe side effects of current drugs.
ABP-671 has demonstrated great efficacy in animal models, excellent safety profiles, strong enzymatic stability, good PK, and several other promising characteristics in pre-clinical studies. Based on recent results from Phase 1a human study, ABP-671 showed superior serum uric acid reduction at very low dose levels. Its efficacy is much better than any marketed gout drugs including URAT1 inhibitors including Benzbromarone, Zurampic, and xanthine oxidase inhibitors such as Allopurinol and Uloric (Febuxostat).
Furthermore in our pipeline, ABP-6016 shows remarkable potency for treatment of NASH with a promising safety profile in animal studies and is currently under pre-clinical development. ABP-6016 is expected to enter Phase 1 US clinical trials in Q4 2020. Candidate ABP-431 is additionally under pre-clinical study for treatment of gastric, colon, and breast cancers; it is scheduled for clinical trials in the US next year. Atom Bioscience is planning to IPO in the US or HongKong in 2021.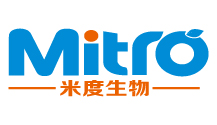 公司简介:
米度(南京)生物技术有限公司是国内首家分子影像医药研发外包企业。公司利用世界先进的放射标记和分子显像技术为海内外客户提供药物筛选、生物分布、药代动力学研究、药效学评价等新药研发整体解决方案和外包技术服务,业务贯穿从裸(小)鼠、大鼠、猴子到人体的转化研究,重点针对肿瘤、冠心病、老年痴呆、帕金森、癫痫、风湿免疫、糖尿病等重大疾病以及受体、基因、干细胞等前沿研究领域,探寻疾病机理、开发诊疗药物、评价治疗效果。
MITRO Biotech Co., Ltd. is the first molecular imaging contract research organization (MI-CRO) company in China. By applying advanced radiolabeling and in vivo molecular imaging techniques, MITRO provides domestic and overseas customers with integrated new drug development solutions and outsourcing contract research services, covering drug screening, bio-distribution, pharmacokinetics and pharmacodynamics. MITRO offers translational research on different subjects, from nude mice, rats, monkeys to humans. MITRO is dedicated to exploring disease mechanisms, developing drugs for diagnosis and treatment, and evaluating therapeutic effects by focusing on major diseases (including tumor, coronary heart disease, Alzheimer's disease, Parkinson's disease, epilepsy and rheumatic and immunological diseases) and research frontiers (including receptor, gene expression and stem cell research).
路演项目: The Application of Molecular Imaging in Drug Discovery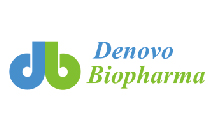 公司简介:索元生物医药有限公司(杭州)是一家新型、以快速有效的模式开发一类新药的生物医药科技公司,其临床中心位于北京,并在美国加州圣地亚哥设有全资子公司。索元生物医药从国际大药厂引进经过临床II、III期试验证明其安全性并对部分病人有效的新药,利用其独创专有的生物标记物平台技术在残余的临床样本中找到可预测药物疗效的生物标记物。通过使用这些新发现的生物标记物作为伴随诊断来筛选病人,索元生物医药能够在敏感患者中重新开展临床试验,从而优化疗效、安全性和耐受性,提高新药的成功率,从而达到以较低的成本、较快的时间开发出一批创新药。
DenovoBiopharma is a privately held biotech company providing a novel biomarker solution to personalize drug development. The core technology is the industry's first platform and algorithm to perform de novo genomic biomarker discovery retrospectively using archived clinical samples. This technology is especially useful for late stage clinical drugs that have completed trials with unsatisfactory efficacy. By identifying biomarkers correlated to patients' responsiveness to drug candidates retrospectively, our technology enables biotech and pharmaceutical companies to design new clinical trials in a targeted patient population to achieve significant efficacy and/or less adverse effects. Our platform can be broadly applied to biomarker discovery in many therapeutic areas, such as oncology, metabolic, cardiology, immunology and neurology.
路演项目:中国创新药如何从跟跑到领跑:通过临床大数据精准开发全球首创新药的索元模式
A disrupted model to develop first in class drugs globally with precision driven by big data
概况:全球领先的生物标记物技术平台和独特的商业模式
•    索元生物拥有一套独特的、拥有自主知识产权的逆向全基因组扫描生物标记物平台,并基于该平台系统性地寻找可以预测药效的生物标记物;
•    索元生物获取在较后期临床试验中对混杂人群未达预期疗效的新药全球授权,并利用生物标记物技术重新对该药物进行开发;
•    索元生物关注于缺乏有效药物满足患者需求,以及存在获得丰厚回报机会的领域进行开发;•    知识产权保护(药物与新型生物标记物相结合)期可长达20年,而研发周期得以节约,从而保证了公司获得长期、稳定的回报丰富的首创新药(First-in-Class)研发管线
•    索元生物现有处于后期临床试验阶段的首创新药产品管线:
−   处于全球多中心临床III期用于弥漫性大B细胞淋巴瘤(DLBCL)治疗的DB102(从礼来公司获得),该管线适用于脑胶质瘤(GMB)适应症药品也已经准备好进入临床III期;
−   获批国际多中心临床II期用于精神分裂症的DB103(从礼来公司获得);
−   准备好进入临床II期用于抑郁症的DB104(从AMRI/BMS获得)
•    近期新增两个研发管线,分别为阿尔茨海默症治疗药物管线DB105,以及胰腺癌治疗药物DB106全球知名的专业团队
•    索元生物核心专业队由从业超过20年的多位资深专业人士组成,团队成员均来自国际知名医药企业或研发机构;
•    团队擅长领域分别涵盖生物信息学和人类基因组学技术应用、生物医药研发和产品开发、药物临床研究、药品CMC、全球药证事务、药品商业化等创新药研发所需的各个专业领域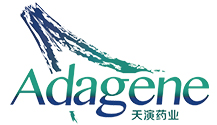 公司简介:天演药业由两位在全球连续创业成功的生物医药科学家携手创办,是一家致力于打造拥有自主知识产权的动态精准抗体平台和独特原创抗体产品线的生物药企。目前,天演药业已建立了丰富的产品线,多个产品正在快速推进临床。天演专有的安全抗体技术平台旨在通过精准抗体掩蔽技术来提高抗体药物的安全性。安全抗体将在疾病组织中被特异性激活,从而降低其系统性毒性,并拓宽其治疗窗口。融合人工智能,计算生物学和生物信息及基因工程技术,天演药业精准设计构建出具有独立知识产权的动态精准全人源抗体库(DPL),首次无缝整合靶点展示和抗体高通量筛选平台,精准匹配靶点与抗体,现已成为全球最大的抗体实体库。该平台能产生多物种交叉反应的抗体,实现医学研究的快速转化。同时,该平台筛选出的先导抗体具备优异的成药性,加快了前述抗体药物的稳定细胞株及下游生产工艺的开发。
Adagene (Suzhou China) is a clinical stage biotech company with innovative antibody discovery and engineering technologies. Utilizing its proprietary Dynamic Precision Library Platform (DPL), Adagene is developing immuno-oncology antibodies against novel epitopes that give unique product profiles that have potential to succeed where other groups have failed.
Adagene is showcasing its exceptional antibody engineering capabilities by building franchises of products with multi-specific antibodies that are cross-species reactive to accurately find the correct structural relationship and drug combinations to find the ideal therapeutic. Also, Adagene is developing a third-generation technology to enhance the therapeutic window for antibodies.
Adagene has received notification from the FDA to proceed on its IND application to study its lead product in patients with advanced solid tumors and non-Hodgkin lymphoma which exhibits robust single agent and combination activity in multiple pre-clinical models. Also Adagene plans to file INDs in the Australia and China in mid-2018. Adagene's second and third products are currently anticipated filing global INDs in 2019 and 2020.
The company's management team is composed of industry veterans with proven track record in therapeutic antibody R&D. Adagene is backed by top notch global venture funds such as F-Prime Capital Partners, Eight Roads Ventures, 6 Dimensions Capital, GP Healthcare Capital, New World TMT Ltd and Sequoia China. The company has raised over $85 million through its series A to C financing.
路演项目: A Next Generation Antibody Masking Technology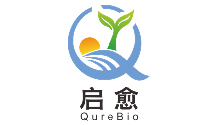 公司简介:启愈生物技术(上海)有限公司("QureBio"以下称"启愈生物")专注于创新大分子生物药研发的公司,公司注册于上海自贸区,获得天使和A轮投资。启愈生物的目标是针对中国和世界的难治的癌症、自身免疫等疾病领域开发治疗新药造福患者。启愈生物的创新平台包括噬菌体展示技术平台、杂交瘤抗体人源化平台,单域抗体平台和抗体工程等;将依此开发出全新结构具自有知识产权的生物药。启愈生物目前有数个在研抗体药物,已开始自我研发的两个项目的抗体工艺,今后3年完成首批项目的临床前研究并进入临床。随着公司的发展和完善,启愈将在更多的领域具有核心竞争力。创新是启愈生物的起始和未来,是企业发展的核心动力。启愈生物将用一流的抗体技术平台打造优越的生物药管线,探求在生物治疗领域的较大突破。
路演项目: Novel Antibody Therapeutics Targeting TME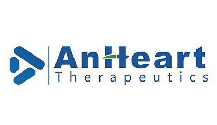 公司简介:葆元医药是一家临床阶段的公司,专注于收购、开发和商业化能改善人类的健康和生活质量的创新药,致力于未满足临床需求的创新药物开发。其主要在研产品AB-106是一款口服、高选择性的ROS1/NTRK小分子抑制剂。
路演项目: AB-106 新一代强效ROS1/NTRK抑制剂:早期研究结果及未来研究展望
概况: 2018年底,葆元医药从日本第一三共引进了高效的ROS1/NTRK双靶点抑制剂AB-106,该产品已在美国和日本完成一期临床实验,试验结果显示该产品抗癌效果显著,目前AB-106已准备于2020年第一季度开始在中国和美国进行二期临床,以期能够尽快带给病人疗效好、易服用、成本相对较低、安全性较高的治疗药物。
AnHeart Therapeutics introduced a highly efficient ROS1/NTRK dual-target inhibitor AB-106 from Japan Daiichi Sankyo at the end of 2018. The product has completed phase I clinical trials in Japan and the United States. The results indicate significant anticancer effect of the product. At present, AB-106 is being prepared for phase II clinical trials in China and the United States in the first quarter of 2020. These trials will expeditiously demonstrate AB-106 can deliver the therapeutic effects safely, and be easily administered at relatively low cost.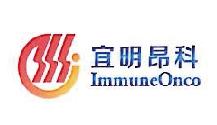 公司简介:宜明昂科生物医药技术(上海)有限公司创立于2015年6月,注册地为上海张江高科技园区。公司主要致力于肿瘤的免疫治疗产品的开发研究,研发的产品包括针对免疫调节靶点的单克隆抗体及经过武装的靶点特异性NK细胞。我们坚信这些产品能有助于攻克肿瘤,为肿瘤患者的重生带来希望。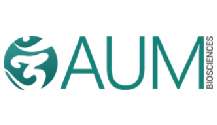 公司简介:AUM Biosciences (AUM) is an oncology-focused Asian biotechnology company committed to developing affordable cancer therapies. Dedicated to unlocking the value in innovation, AUM harnesses the power of precision medicine and digital health to support patients, physicians and partners. AUM focuses on early-stage development of innovative treatment of cancers prevalent in Asia with the potential to address global markets.Led by a highly-experienced management team with over 100 years of oncology drug development experience combined, AUM develops potent and highly selective therapeutics in oncology, with an aim to change the drug development paradigm by implementing a holistic approach to developing drugs.Headquartered in Singapore, AUM is strategically positioned to work, partner and collaborate with leading research institutes, clinicians and pharmaceutical companies globally. AUM is the recipient of Frost & Sullivan's 2019 Asia-Pacific Biotech Entrepreneurial Company of the Year
路演项目:A Brief introduction of AUM and Brief introduction about AUM001 and AUM302  
概况:
About AUM001
AUM001 is a highly specific Mnk1/2 inhibitor, a key enzyme in cancer cells that drives growth and proliferation when activated. Initial results showed that the drug was well-tolerated when used to treat patients with a range of liquid and solid tumours. As of August 2019, a Phase I Multiple Ascending Dose (MAD) trial for AUM001 has commenced in Australia.  The trial will investigate the safety, tolerability and drug distribution kinetics of different doses of AUM001 and will help determine the optimal dose to take forward into cancer patients. AUM Biosciences licensed global rights to develop, commercialise and manufacture AUM001 from Singapore's Experimental Therapeutics Center of the Agency for Science, Technology and Research (A*STAR) in December 2018.
About AUM302
AUM302 is the first 'oral kinase inhibitor' to uniquely inhibit three critical cancer targets (pan-PIM kinase, pan-PI3K and mTOR inhibition) via a single molecule. Kinase inhibitors are drugs that have played an increasingly prominent role in the treatment of cancer and inhibiting these three targets has been shown to be more effective than inhibiting them alone. AUM Biosciences recently announced a global license agreement with Inflection Biosciences for exclusive worldwide rights to develop, manufacture and commercialise AUM302, the lead candidate of the IBL-300 series of molecules. AUM302 is currently in the pre-clinical stage of development, with activity predicted across a range of cancers. It has been evaluated in over 700 cancer cell lines and has shown potential for clinical development in breast cancer, lung cancer, leukaemia and neuroblastoma.

【联系我们 | Contact Us】

李女士 Liz LI 
T: (86 21) 5242 8152
M: (86) 173 5288 3692
E-mail: liz.li@shine-consultant.com
Website: http://en.shine-consultant.com/products.aspx?TypeId=31&fid=t3:31:3